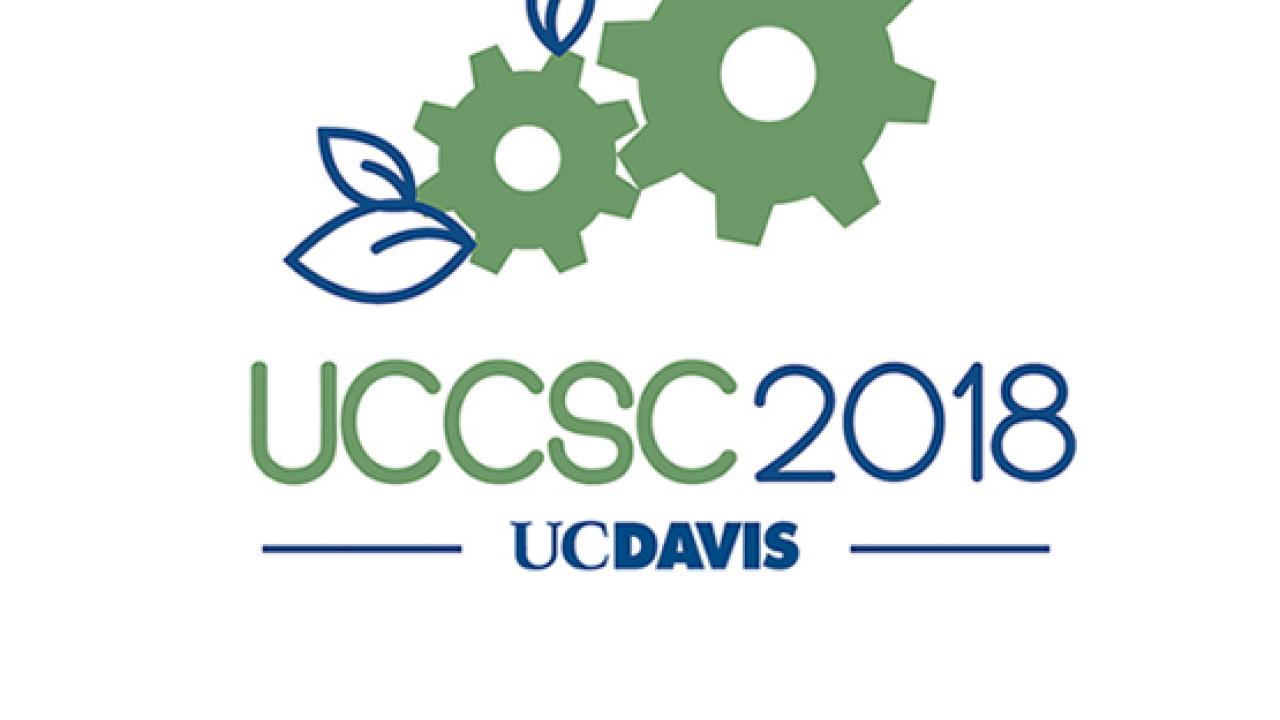 The annual University of California Computing Services Conference is now seeking presentations for its 2018 meeting, to be held Aug. 13-15, 2018, here at UC Davis.

The theme is "sustainable technology," and organizers are calling for proposals that fit any of several tracks:
Health
Leadership/professional development
Research
Security/privacy
Technology and security policy
Web and applications
Women in technology
The uccsc.ucdavis.edu website includes the proposal form, instructions, a timeline, and directions on how to create a profile, which you'll need to submit a proposal. While you're on the site, you can also sign up for UCCSC email updates.
The conference fee will be waived for one person per presentation.
The conference is open to any University of California faculty and staff who work in IT or are interested in information technology. Presentations are generally designed for IT professionals, but some sessions will cover topics that also apply outside IT, such as project management, service delivery and procurement.
Proposals will be accepted through March 23.