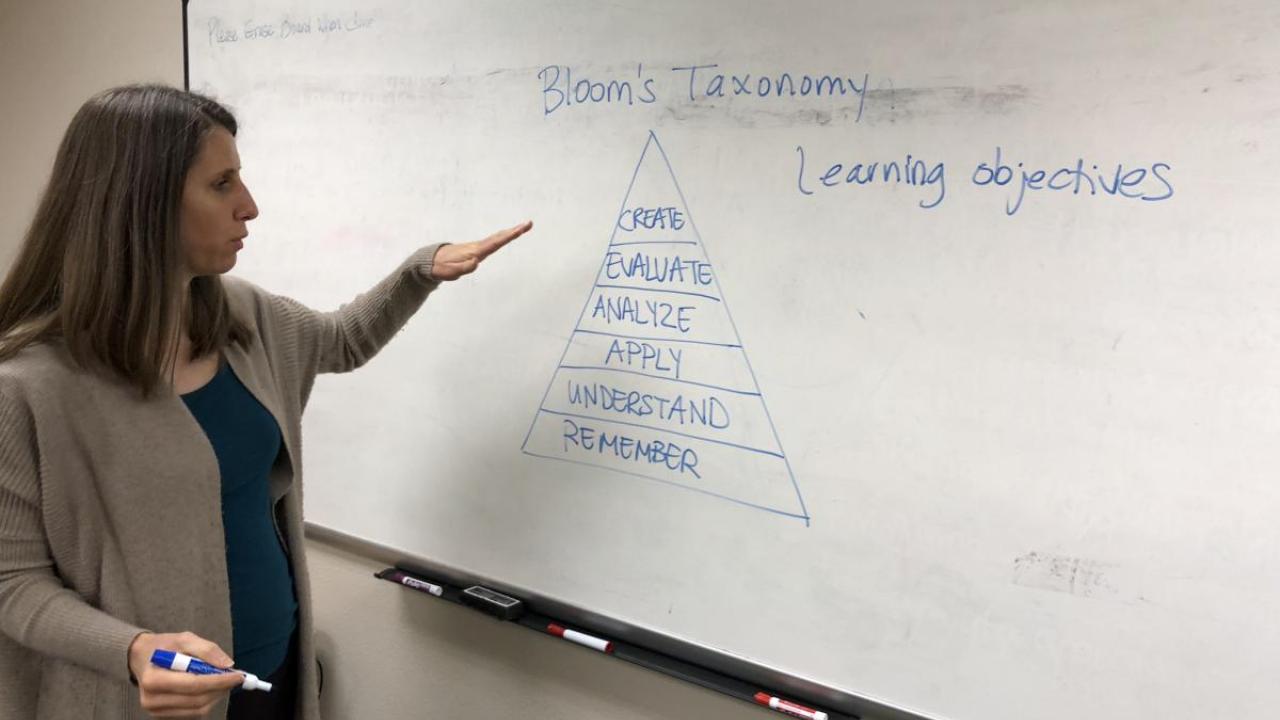 Would you find it useful to hear UC Davis faculty talk about their creative uses of video? How about a design perspective on teaching and technology, or on how to use Canvas to empower students?
If you're an instructor at UC Davis, you're invited to attend free presentations on these topics or any of several others lined up for DOLCE and Faculty Forum this term. The events meet from noon to 1 on Fridays in 1310 The Grove/Surge III near the Silo, in the center of campus.
In DOLCE, or Discussing Online Learning and Collaborative Education, faculty talk about their experiences applying innovative uses of educational technology. DOLCE meets the first Friday of each month.
In the Faculty Forum, a group of faculty speak on the same pedagogical and/or technological topic or challenge. It meets on the third Friday of each month.
The schedule for now through March:
DOLCE
Feb. 2: Ted Geier: "Using Canvas to Empower Students," and Margaret Merrill (pictured, at a previous event): "ShareYou: A Diversity and Inclusion Project"
March 2: Joan Frank: "Redesigning and Scaffolding Major Assignments: A Learning and Grading Perspective," and Glenda Drew: "Teaching and Technology: A Design Perspective"
Faculty Forum
Jan. 19: PlayPosit and Other Creative Uses of Video
Feb. 16: Teaching Students with Disabilities
March 16: Using Data to Inform Instruction
All sessions are hosted by Andy Jones, academic associate director of Academic Technology Services (ATS) in Information and Educational Technology, and an instructor at UC Davis since 1990. If you have questions about these presentations, please contact Alex Rockey at arockey@ucdavis.edu. Read The Wheel instructional technology blog for updates and more information as the quarter advances.
ATS has been hosting these events for faculty for several years, and will schedule additional forums and DOLCE meetings during spring term.