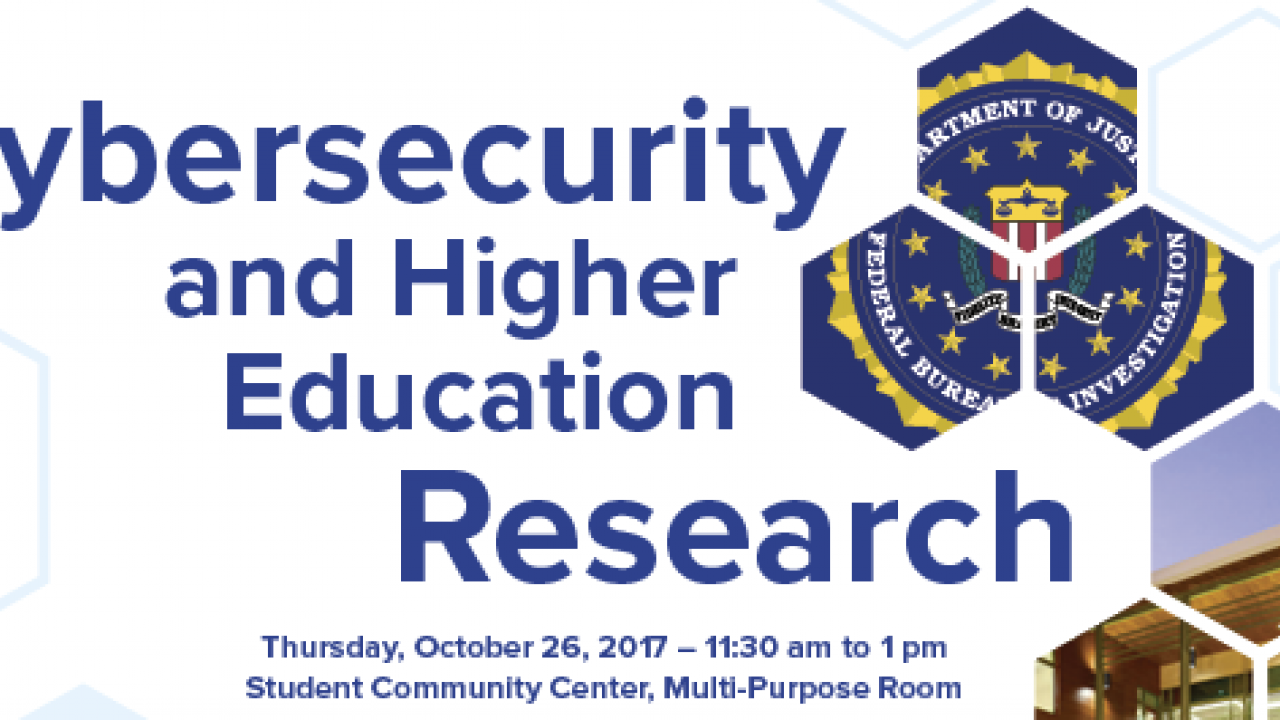 Faculty research attracts attention, and it's not always the kind faculty want. On Oct. 26, FBI Special Agent Nick Shenkin will visit UC Davis for a lunchtime talk about international and other cybersecurity threats directed at researchers.
The risks can range from cyber-based incidents to steal data, to attempts to bribe researchers at sham academic conferences set up to flatter them.
"I heard Agent Shenkin last year at a conference at UC Berkeley," said Dewight Kramer, assistant chief information security officer for UC Davis. "The information is useful, and he's a great story-teller."
This event is designed for faculty and researchers, but all UC Davis affiliates are welcome. To attend, go to the Student Community Center's Multi-Purpose Room, 11:30 a.m. to 1 p.m., Thursday, Oct. 26. Pizza and water will be available at no cost (while supplies last).
The UC Davis Information Security Office is presenting the talk as part of Cyber Security Awareness month.