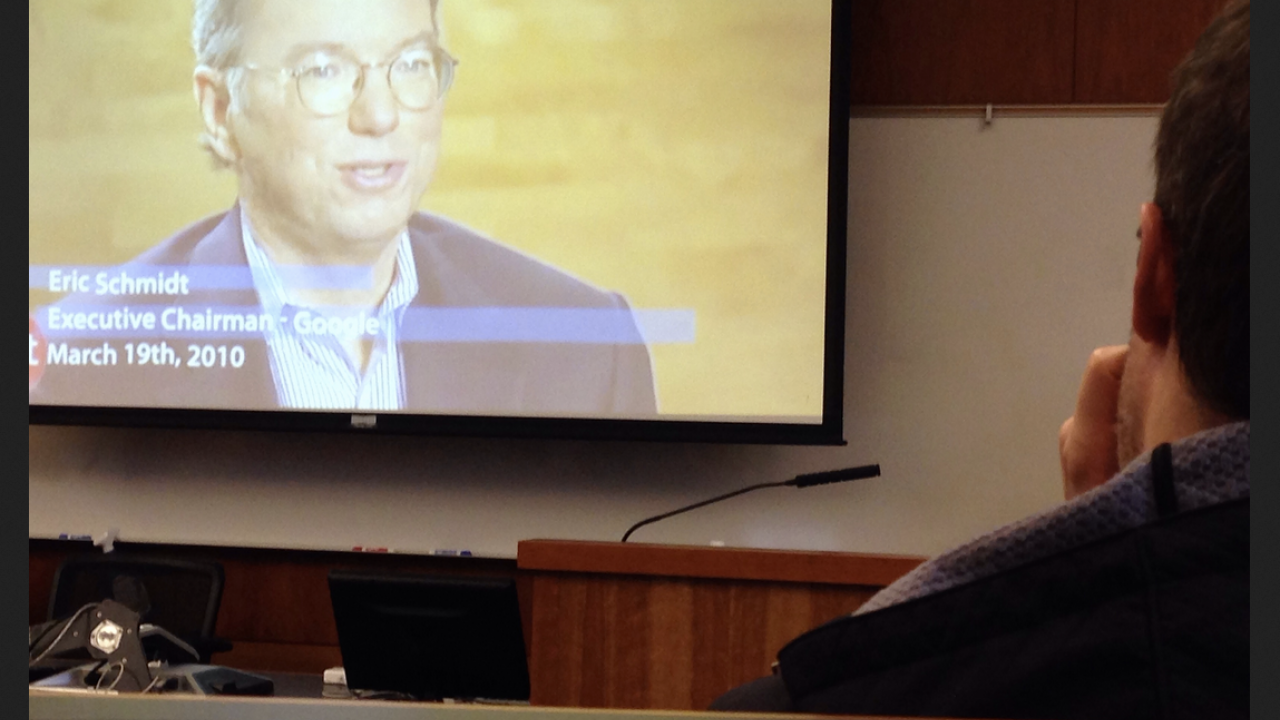 Want to get savvier about online snooping?
Come to the free showing of the 2013 documentary film "Terms and Conditions May Apply" in room D of the Student Community Center from noon to 1 p.m. Monday, Feb. 6. Faculty, staff, students, alumni, and campus visitors are all welcome. You can enjoy free snacks while you watch.
"Terms and Conditions" shows that our lives online are not as private as we probably think, thanks partly to all of the long "terms and conditions" agreements that many of us accept unread. The trailer lays out the premise.
"A lot of people don't know how their information is collected and used, or even where it is gathered," said Lynette Temple, a privacy official for UC Davis. "This movie shows you, and might inspire ideas about how you can improve your situation."
For more ideas on how to stay safe online, see these "Tips and Advice" from StaySafeOnline. (This photo shows part of the movie seen during a privacy discussion at the UC Davis School of Law last year.)
The event is sponsored by the Compliance & Policy unit in the Office of the Interim Provost & Executive Vice Chancellor, and by the Information Security Office of Information and Educational Technology. The campus is presenting the movie as part of Privacy Awareness Month.