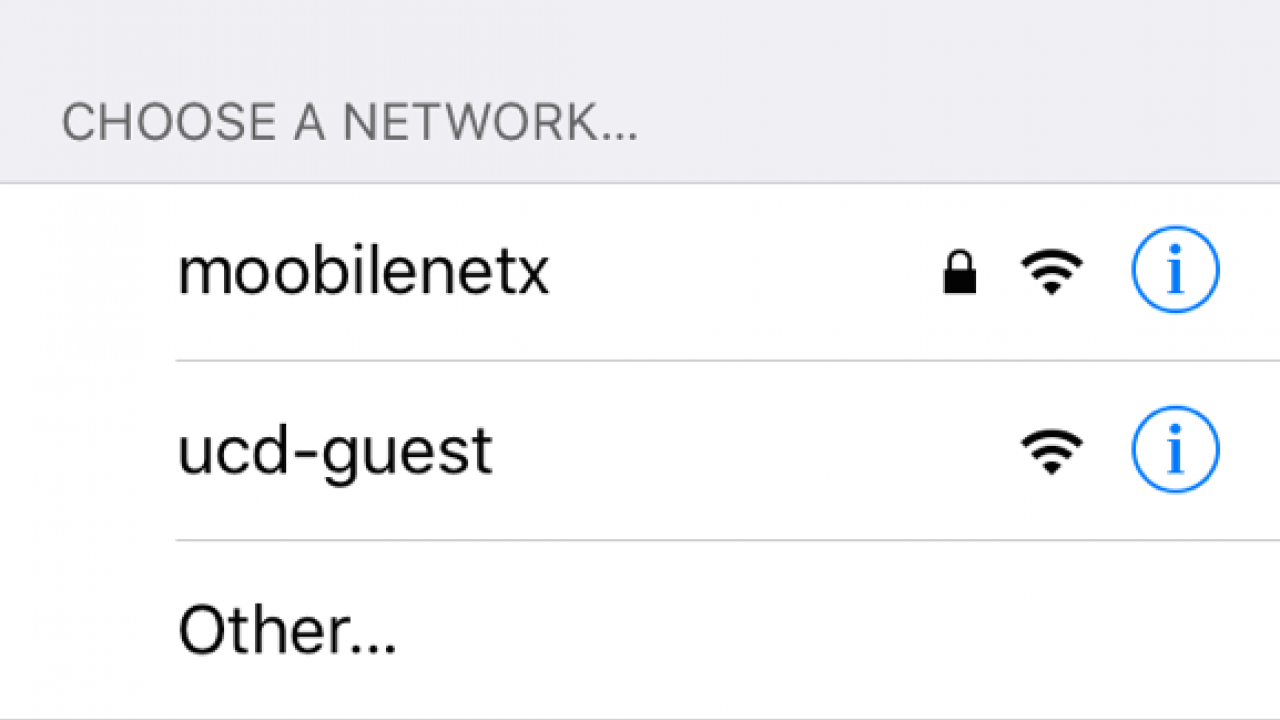 If you can't get internet access on campus beginning this Thursday, check the wi-fi setting on your device. If it's still trying to use moobilenetx, that will likely be the problem. Moobilenetx won't be working anymore.
On Thursday, June 22, the campus is retiring moobilenetx in favor of eduroam, a secure wireless service that can also be used at thousands of universities, airports, and other public sites worldwide.
To remove any chance that the change Thursday will disrupt your wireless access on campus, switch to eduroam before then (see instructions). For assistance, contact your unit's IT support or the IT Express Service Desk.
UC Davis was one of the first 15 U.S. institutions of higher education to join eduroam, in 2011. The campus network for visitors is UCD-guest.