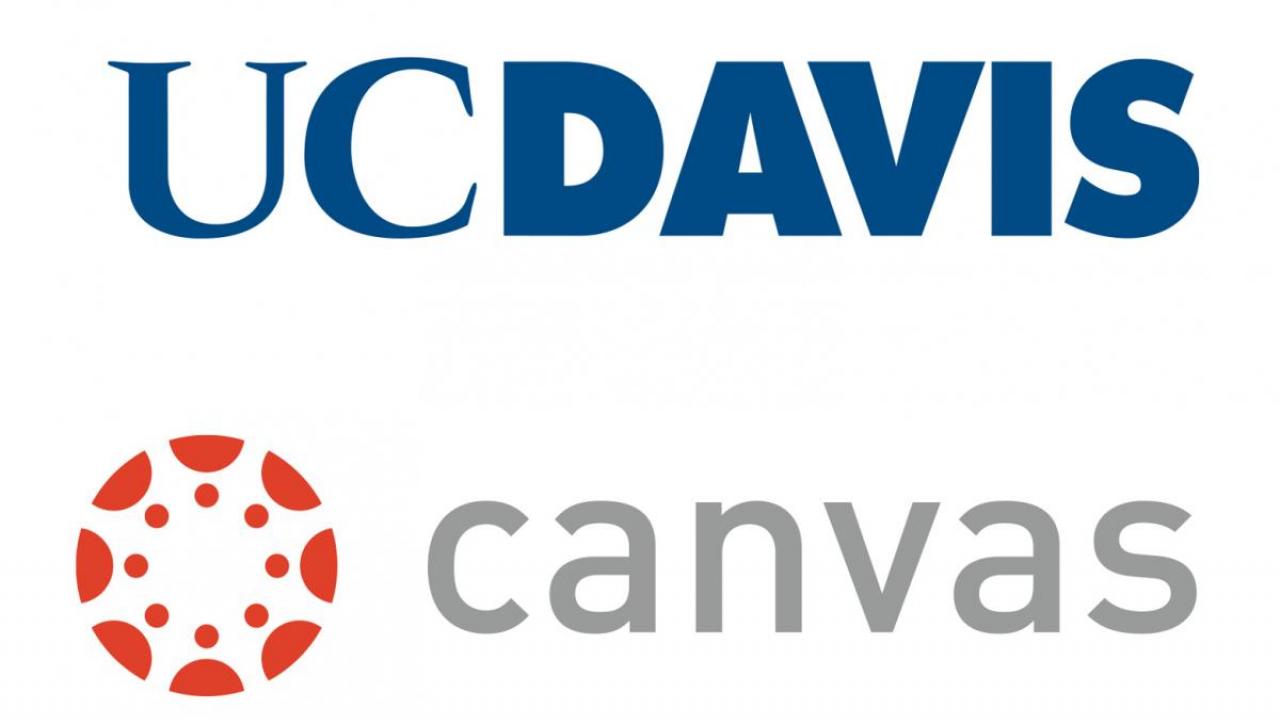 The transition from SmartSite to UC Davis Canvas is well underway. As of today, Sept. 23, approximately 1,000 instructors were using the new campus learning management system to teach more than 1,100 published classes enrolling 29,600 students.
"That's more than the number of courses that are still using SmartSite," said Todd Van Zandt, learning management system program manager. "It's an excellent start. We appreciate the hard and thoughtful work that many people have done to get us here. We especially appreciate the work of the faculty as they have begun to adopt Canvas."
UC Davis Canvas is replacing SmartSite during a transition that began in June and will last through the 2016-17 academic year. SmartSite is available for teaching through spring 2017, although most of the transition will have occurred by then. About 910 published courses are using SmartSite this fall.
Getting started 
The main goal now is supporting the new users of Canvas, especially instructors. Toward that end, the Move to Canvas project continues to offer a wide range of resources, from "getting started" workshops and in-person assistance for faculty, to drop-in hours and self-guided tutorials. Find details, plus project updates, Canvas information, and other resources, at movetocanvas.ucdavis.edu.
The project team is also offering to visit departments to present information about UC Davis Canvas, in sessions that could range from brief updates to two-hour workshops.
Here are the two most essential details as you start to use UC Davis Canvas:
Log in at canvas.ucdavis.edu
For help, call the UC Davis Canvas hotline at 844-303-8285 anytime. When you're logged in, you can also open a chat session or search the "Canvas Guides" help documents by clicking on the "Help" link on the left side of the Canvas page.
Decision announced in January
Faculty use learning management systems (LMS) to present and store class materials, assign and view homework, and collaborate and communicate with their students. UC Davis announced the transition to UC Davis Canvas in January after using SmartSite for the last decade.
The decision followed a campuswide review of what the campus needs from a learning management system, plus an appraisal of available options. Faculty, students and staff tested Canvas and two other finalists, and rated Canvas highest.
Canvas is made by Instructure, a company that specializes in higher education LMS software. More than 400 other institutions of higher education also use Canvas, including UC Berkeley, UC Irvine, UC Merced, Harvard University, Indiana University, the University of Texas, and the University of Michigan.
To contact the project team, email movetocanvas@ucdavis.edu.