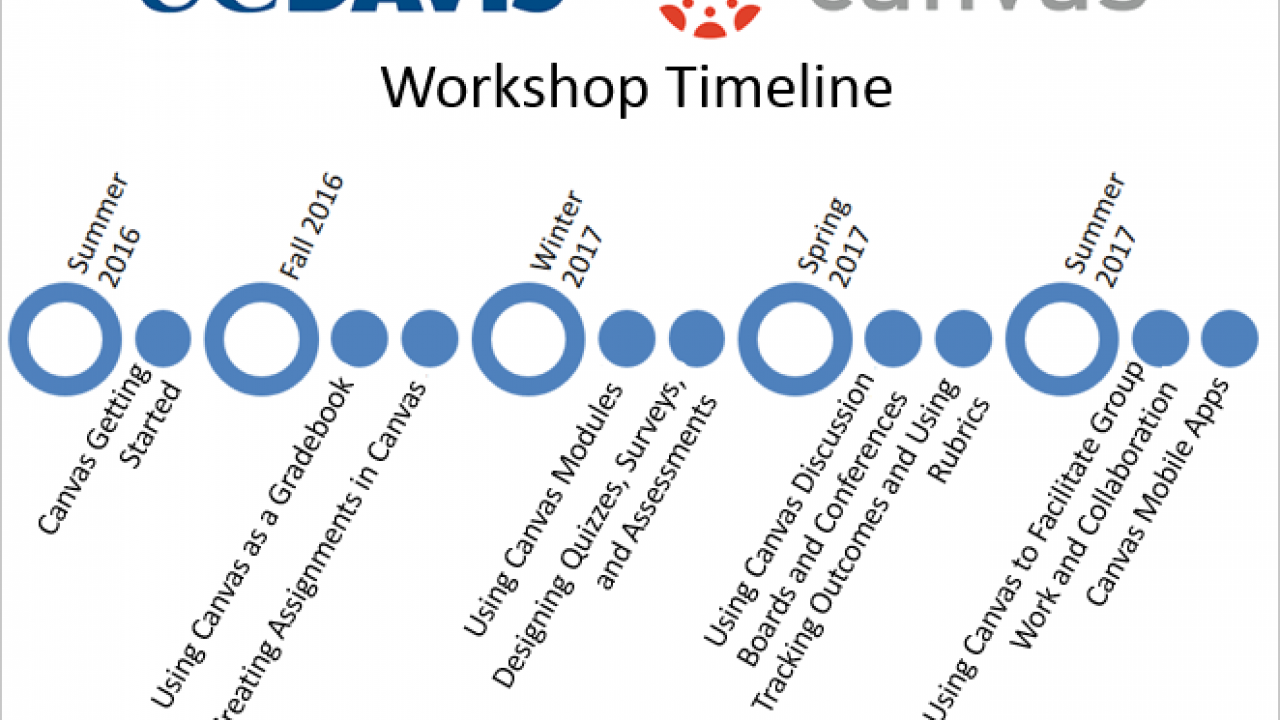 As instructors gain experience using UC Davis Canvas, many want to learn about more than its core features. A new series of workshops will help satisfy that interest. 
Information and Educational Technology has announced a set of UC Davis Canvas workshops for faculty and TAs through summer 2017 that will cover topics ranging from modules and rubrics to group work and mobile apps.
UC Davis Canvas is replacing SmartSite. Most instructors are already using Canvas, although SmartSite will be available for teaching through spring term.
This fall, in addition to other support, IET has offered UC Davis Canvas workshops on Getting Started; Using Canvas as a Gradebook; and Creating Assignments in Canvas. Instructional technologists will continue to offer sessions on those topics, while adding these new workshops:
Starting winter term:
Using Canvas Modules
Designing Quizzes, Surveys and Assessments
Starting spring term:
Using Canvas Discussion Boards and Conferences
Tracking Outcomes and Using Rubrics
Starting summer 2017:
Using Canvas to Facilitate Group Work and Collaboration
Canvas Mobile Apps
Instructors can also explore any of these features now by talking with one of IET's instructional technologists during UC Davis Canvas office hours, by consulting the Canvas Instructor Guides, or by viewing the instructor-led online training from Instructure (which makes Canvas).
"In each rollout quarter, we anticipate offering a workshop multiple times. In subsequent quarters, previous workshops will be offered on a predictable yet reduced schedule," said Tabia Lee, who will lead the workshops along with Steve Faith and Fernando Socorro. All are IET instructional technologists.
For more about UC Davis Canvas, including the current workshop schedule, see movetocanvas.ucdavis.edu.