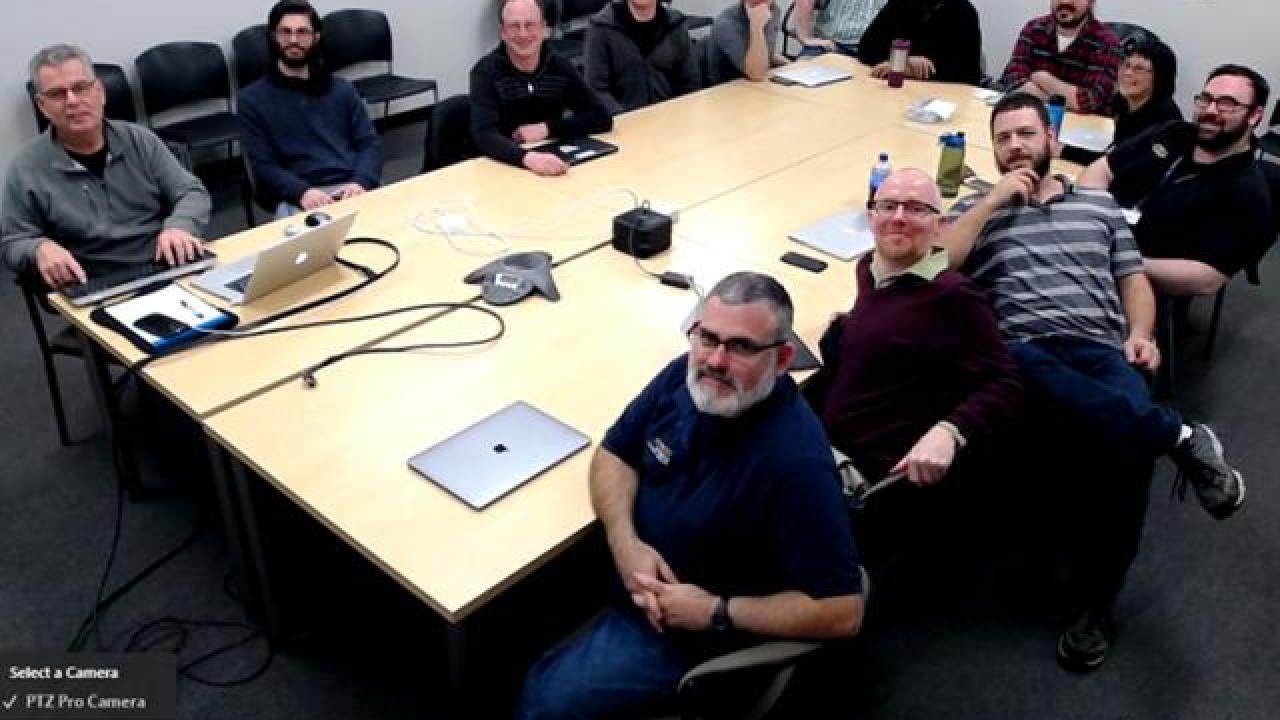 Aggie Desktop, an emerging service, improves the way the campus manages desktop computing environments for staff and faculty by offering a common set of hardware, software and processes. The leadership and support of the service are similarly collaborative, drawing from the talents of four large academic and administrative organizations: The College of Engineering; Finance, Operations and Administration; the College of Letters and Science; and Information and Educational Technology.
The Aggie Desktop workgroup meets via Zoom and in person. This Zoom-cam perspective shows the group in Academic Surge (counter-clockwise from top left): Ken Jones, College of Engineering; Zaid Khan, CoE; Jeff Barrett, Finance, Operations, & Administration; Ben Clark, CoE; Brian Rose, College of Letters & Science; Anthony Shriver, Information and Educational Technology and School of Education; Dean Bunn, CoE; Jeff Trask, L&S; Janine Carlson, L&S; Sam Mosher, L&S; Ian Wright, IET; Jeremy Phillips, L&S; and Chuck Sievers, IET.
The #1 benefit of using Aggie Desktop: "Spend more time using your computer, and less time managing it." Here are 10 more.