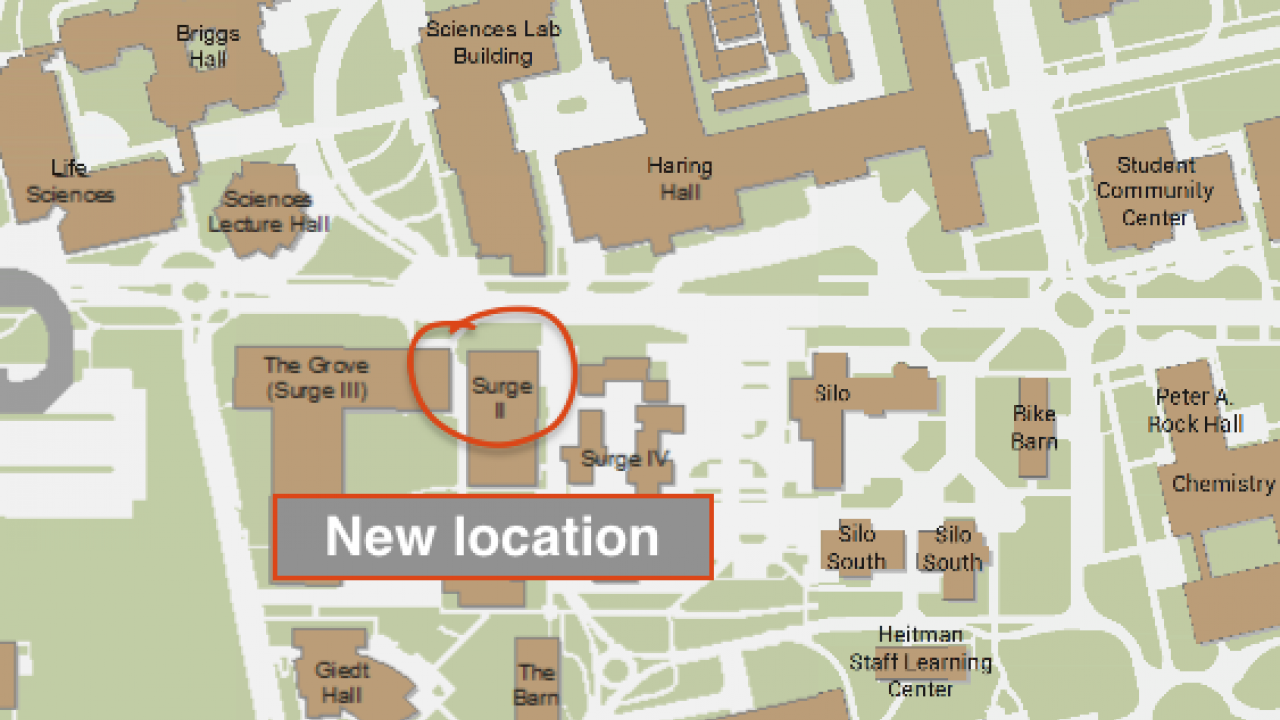 The campus office that manages more than two dozen computer rooms and computer labs at UC Davis has moved its headquarters into a neighboring building.
Computer Lab Management, a unit in Information and Educational Technology, moved from 301 Surge IV into part of Surge II during the first week in September. IET re-arranged space for a few of its other, more internal services to accommodate the change.
UC Davis plans to tear down Surge IV to make room for the new multi-story Teaching and Learning Complex, due to open in 2022.
CLM's hours, phone numbers, lab and room locations, and other contact points are not changing. Read more on the CLM website.