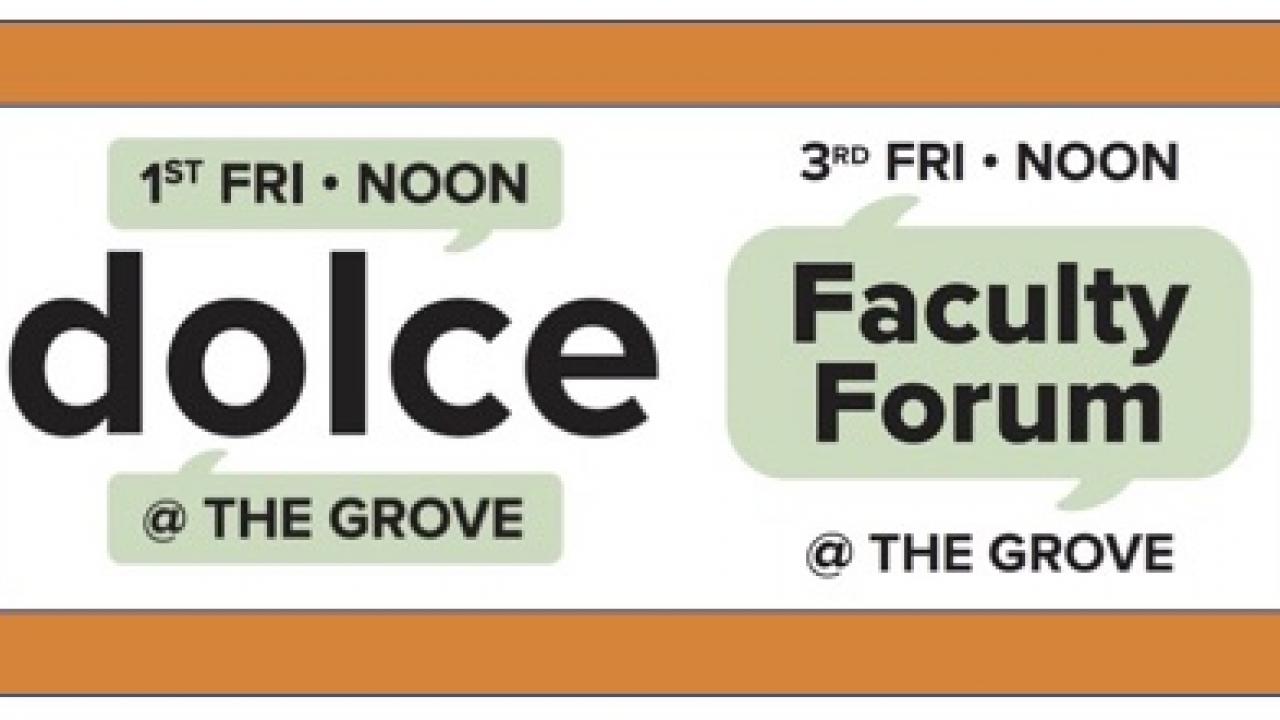 The latest list of instructional tech events for UC Davis faculty, now available, includes topics as varied as the ethical uses of technology and collaborating internationally via virtual exchanges.
The lineup also includes a segment on Gradescope, a new assessment tool at UC Davis.
These free presentations are part of the winter quarter's DOLCE (Discussing Online Learning and Collaborative Education) and Faculty Forum events, hosted by Andy Jones of Information and Educational Technology. Each meets on a Friday from noon to 1 in 1310 The Grove (Surge III). See The Wheel instructional technology blog for more information.
At DOLCE, faculty talk about their innovative uses of educational technology. The forums host faculty discussions about a pedagogical and/or technological topic or challenge.    
DOLCE
Feb. 7
Naomi Janowitz: Facebook, Google, Canvas and You: A Professor/Student perspective on Ethical use of Technology

John Goldberg: Virtual Exchange

An update on Gradescope
March 6
Sara Dye: Hosting Lively and Interactive Webinars

Greg Pasternack: Challenges and Opportunities with Individualizing Education in a Flipped Classroom
Faculty Forums
Jan. 17
Using Video to Support Student Learning
Feb. 21