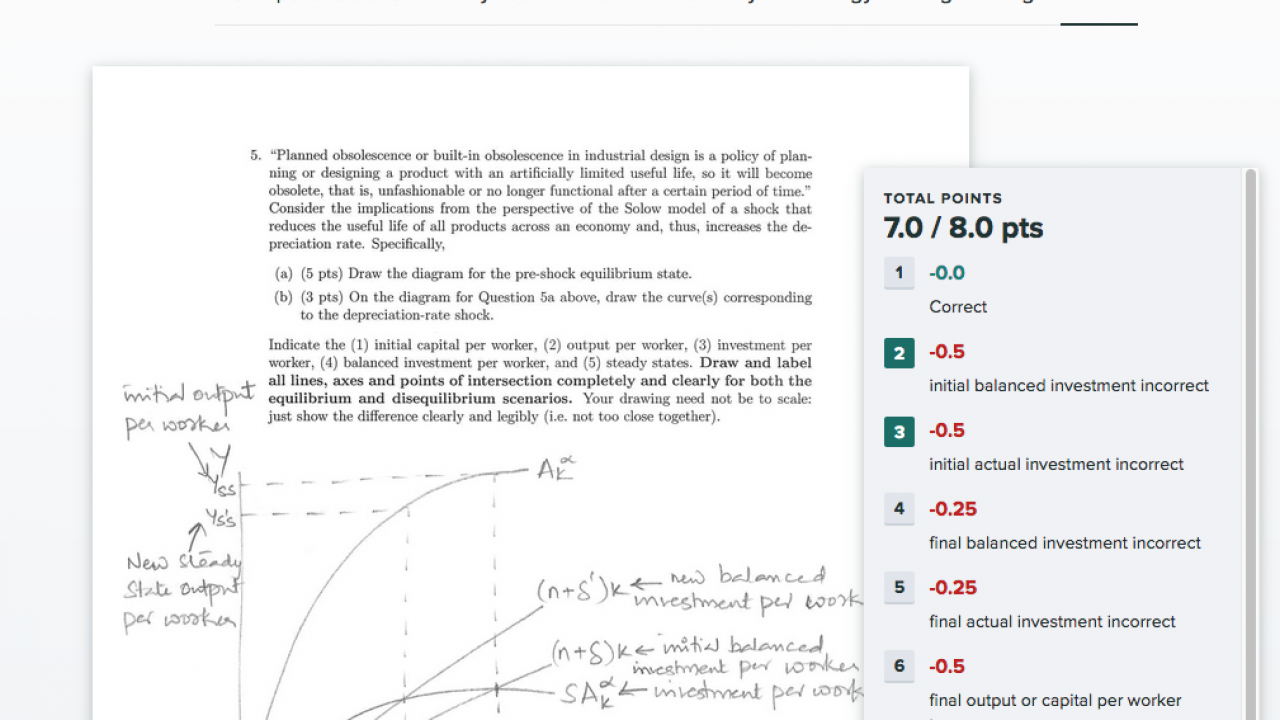 All UC Davis faculty now have access to Gradescope, an app with roots at UC Berkeley that can streamline and improve the grading process.
More than 60 UC Davis instructors have used Gradescope so far, and wider use is expected as more faculty learn about the tool and what it offers them. The campus has obtained a license for faculty at UC Davis, and has integrated the tool so that instructors can use it through the UC Davis Canvas learning management system.
"Gradescope lessens the amount of time it takes to grade work while ensuring grading fairness and consistency throughout the evaluation process," said Arjun Singh, one of Gradescope's co-founders, in a Berkeley Engineering article in 2016. "By creating a rubric, the instructor can catalog each student's mistakes and re-use or modify the rubric for other assignments."
The Berkeley article says the "application adds up points—usually a tedious and error-prone task when done by hand—and manages the student review process, monitoring and streamlining the flow of work. The instructor is able provide clearer feedback, with specific reasons for lost points."
Where to learn more about Gradescope
Information and Educational Technology is presenting information about Gradescope at UC Davis this fall. The IT Service Catalog entry offers an introduction, and to learn more:
Attend the faculty forum session devoted to Gradescope, noon to 1 p.m. Friday, Oct. 18, in 1310 The Grove (Surge III). Here are details.
Visit one of IET's faculty support instructional technologists during their office hours, or contact them for a consultation. See the workshops & forums page for schedule and contact information.
Academic Applications is creating other Gradescope support resources, and will announce them as they're ready. To receive updates, join the campus Gradescope listserv [CAS login required] and subscribe to The Wheel academic technology blog.