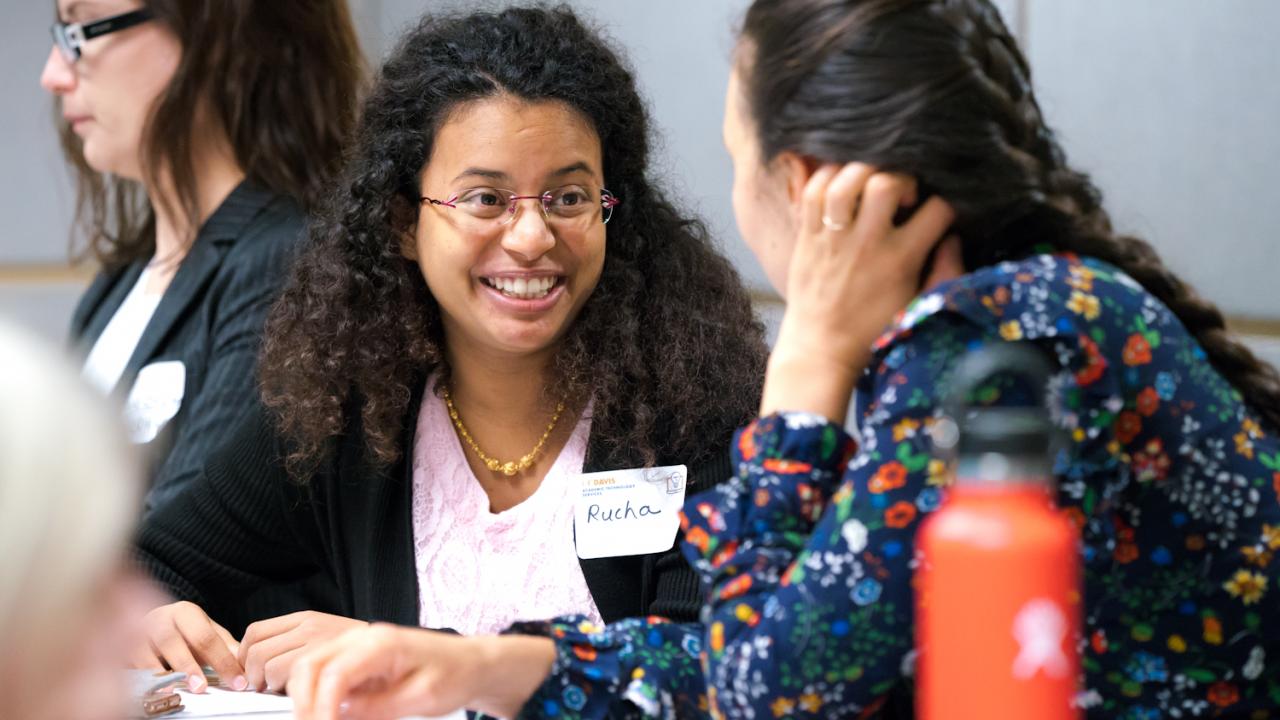 The microtalks by UC Davis faculty are among the best reasons to go to the yearly Summer Institute on Teaching and Technology, and this year's lineup is no exception.
Instructors who attend get an expert overview and discussion—this time, on topics that range from evoking the world for students through in-class web interviews, to podcasting in medical education—and often come away with ideas they want to use themselves.
"These 10-minute microtalks have engaged participants and sparked discussions," said Dr. Andy Jones, SITT host and  organizer. "They have led many of us to our own instructional innovations in the classes we teach."
And that's the main goal of SITT: to share useful knowledge and inspire innovation in teaching at UC Davis, in a context and setting designed for UC Davis faculty. It has been fulfilling that goal for 25 years.
No cost to faculty
This year's institute is scheduled from 8:30 a.m. to 5 p.m. Sept. 13 in Kleiber 3. All UC Davis instructors are welcome to attend at no cost to them, but advance registration is required. Find details on the SITT webpage.
SITT's focus includes pedagogical strategies, best practices with UC Davis Canvas, data-driven teaching, hybrid and online classes, and active learning with technology.
The keynote speaker, Dr. Karen Pollack from the Pennsylvania State University World Campus, will give a talk on "The Case of the World Campus: Emerging Integrated Online/Resident Models." As associate vice provost for Online Education at the Penn State World Campus, she leads the development and delivery of more than 160 online programs. She is also an affiliate faculty member of learning performance systems.
Includes lunch in Tercero
The SITT schedule also includes a free lunch in the Tercero Dining Commons, and plenty of opportunities for networking.
Jones is academic associate director of Academic Applications in Information and Educational Technology, editor of the UC Davis instructional technology blog The Wheel, and a continuing lecturer in the University Writing Program. He has taught at UC Davis since 1990. He enjoys SITT both as organizer and as instructor.
"As an instructor, I particularly enjoy seeing the variety of perspectives I get at SITT," Jones said, "and how I can adapt them in my own teaching."