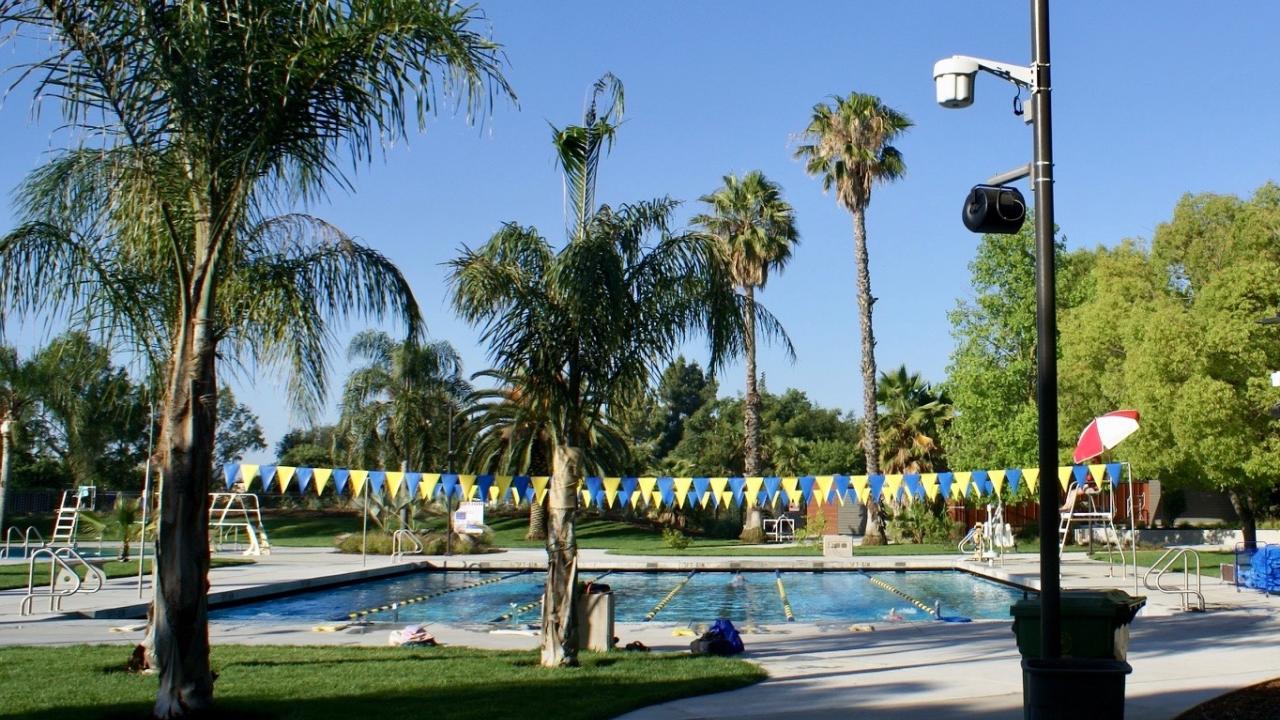 The improved UC Davis Recreation Pool has spacious grounds, attractive pools, renovated showers and restrooms, a sand volleyball pit, and an upgrade visitors might not notice until they pick up their phones, maybe to share a Rec Pool selfie with their friends:
The popular spot for swimming and recreation at La Rue and Hutchison now has access to eduroam, the campus wireless network.
Information and Educational Technology installed wi-fi and a new sound system as part of the campus's $10 million overhaul of the Rec Pool.
The Rec Pool signal extends to the surrounding fence. Light poles support both the new wireless access points (see photo) and the speakers for the new audio system.
The Rec Pool work is the latest significant expansion of the eduroam signal this year at UC Davis. In March, Shields Library and IET teamed up to add wi-fi to the Main Reading Room in Shields.
Adding exterior wi-fi on the 5,300-acre Davis campus—the largest in the University of California—requires access to power, good data connections via fiber lines, and other infrastructure that isn't always available. But when improvement projects are being planned, wi-fi access is usually a consideration.
"When we do these major/minor capital projects, we always look to enhance the indoor/outdoor wi-fi," said Steve Edington, interim manager of Network Services and Engineering in Information and Educational Technology.
The improved Rec Pool reopened June 17, in time for the hot days and relaxed schedules typical of Davis in the summer.