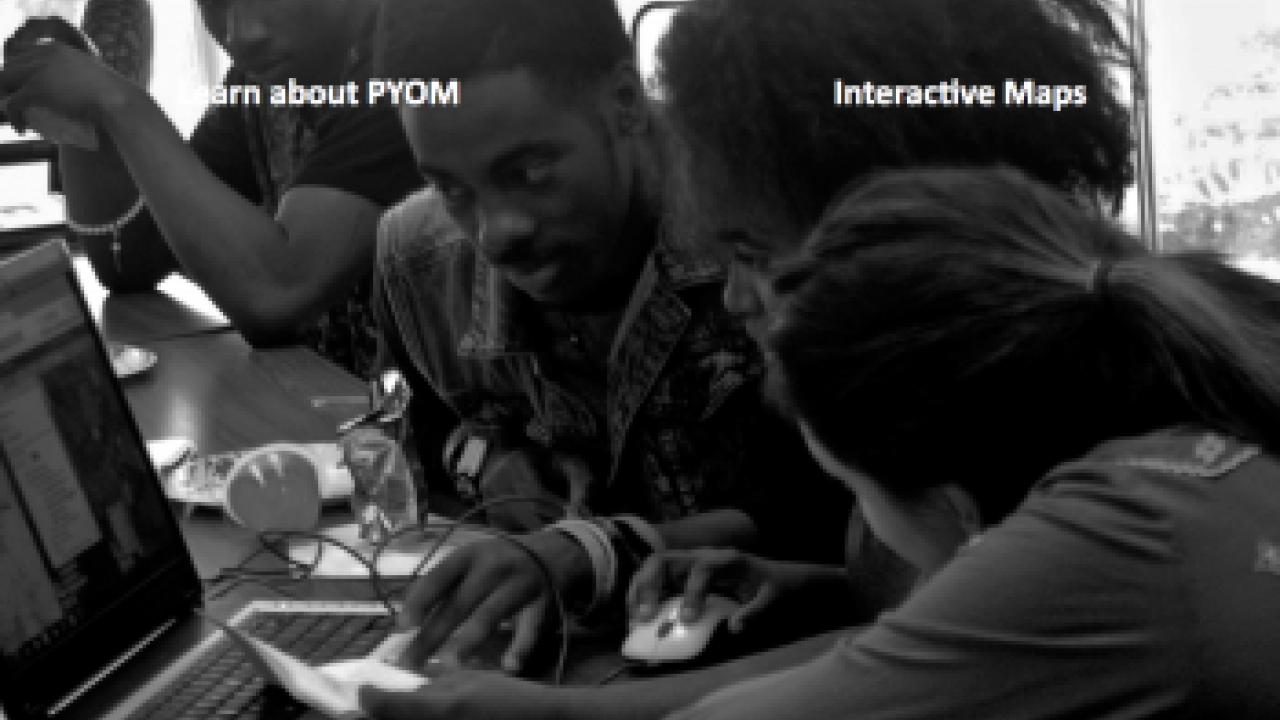 If you've done innovative work with technology at UC Davis during the past few years, here's your chance to share the achievement throughout the University of California—and get recognized at a UC-wide IT conference that meets at UC Davis this year.
Considering applying for one of the 2018 Larry L. Sautter awards.
The UC IT Leadership Council is seeking entries for this year's honors, which recognize technology projects that demonstrate the council's priorities, including innovation, collaboration and operational efficiency, and that advance UC's teaching, research, health care and public service missions.
Faculty and staff at UC Davis have won several golden awards, the program's top honor, since 2003. The latest was in 2017 for the "Putting Youth on the Map" interactive website (see image).
Eligibility extends to all UC faculty and staff, as teams or as individuals, for projects implemented in the last three years. More information is available on the awards program website.
Apply by 5 p.m. Friday, May 18. Winners will receive their awards Aug. 14 at the 2018 UC Computing Services Conference, which meets Aug. 13-15 at UC Davis.
An information and question-and-answer session will be held online, at noon Thursday, April 12, for people interested in submitting applications. Join by Zoom video conferencing or conference call: 408-638-0968 (Meeting ID 510-987-0638).