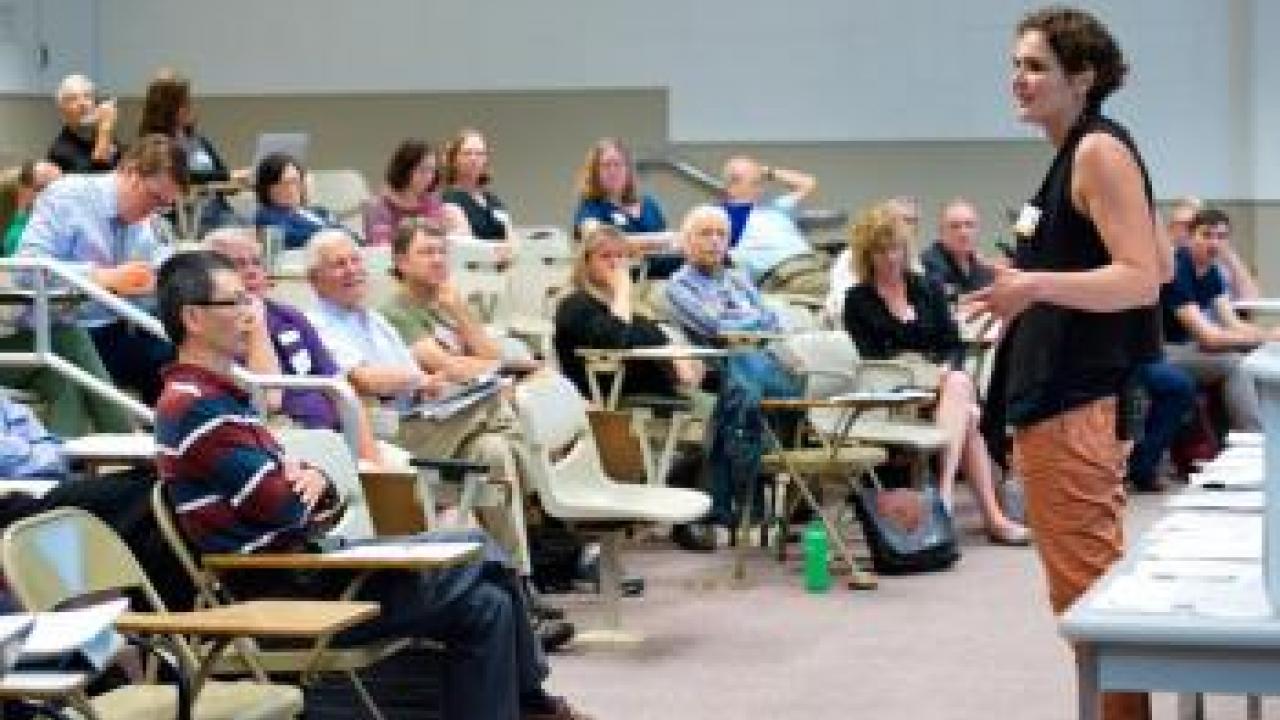 Plans are taking shape for the 2018 Summer Institute on Teaching and Technology (SITT), where UC Davis faculty will "meet with colleagues from across the disciplines, talk about teaching discoveries and strategies, and learn about new technologies that help our students accomplish their learning objectives."
Information and Educational Technology presents the program each summer at no charge to participants (this photo shows one of the 2017 presentations). This year's sessions will meet Sept. 14 in 1309 The Grove (Surge III).
Organizers are inviting ideas for short presentations from "faculty who could share discoveries and insights in 10-minute 'microtalks,' " says a post on The Wheel academic blog. "We anticipate that faculty talks will focus on such topics as encouraging student engagement, integrating technologies to support student learning inside and outside of the classroom, and using Canvas to facilitate active learning."
Proposals are due on or before June 15. See The Wheel post for more information.