Duo Login Changes Announced for Fall 2023
New look, same level of protection coming November 1, 2023
Beginning November 1, 2023, Duo will have a new look and a speedier login process. Duo is UC Davis's multi-factor authentication app which provides an additional layer of cyber security protection when Aggies access email, online storage, and other technology and university services. 
When Duo upgrades its traditional prompt to a new Universal Prompt in November, Aggies will see an updated screen directing them to verify their identity. Users can rest assured this is the same Duo they know and trust, just with a new look designed to work faster and strengthen security. No action is required on their part to trigger this change. 
As a security protection, Information and Educational Technology (IET) is reminding you to approve only login attempts that you have initiated and reject authentication requests that you are not expecting.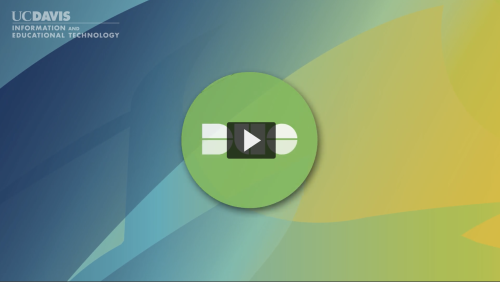 Click here to watch a video highlighting Duo's new Universal Prompt.
What will happen when I log into my email or other service with Duo on November 1, 2023?  
Log in to an application with Duo as you normally would. If you are due for a Duo push, the Universal Prompt will automatically replace the traditional prompt, changing the look of your login page. 

Duo's Universal Prompt will present the most secure method available to authenticate your identity. Choose this option.  

If you don't want to use the method, tap Other Options near the bottom of your screen. Then, select the method you want from the list. 

Depending on which option you chose, Duo may ask if the device you just used to authenticate is yours. Only click "Yes, this is my device" if the device is not a shared with others. Clicking yes will prevent Duo from asking again on your device for 14 days. 

Duo will also remember your authentication choice and present that method the next time you log in. It's that simple. 
Why is Duo making this change?   
Duo is making updates to its prompt screen to improve security and the user experience. The Universal Prompt includes a redesigned visual interface with security and usability enhancements, providing a simpler and faster login for users. The Universal Prompt also contains infrastructure for additional security capabilities that UC Davis is planning to implement in the future. 
Learn More and Get Support 
About Vendor-led Changes 
Vendors, such as Duo, make periodic changes for a variety of reasons, including to streamline functionality, strengthen security, and improve the user experience. This update is one of several Duo announced in 2023.
UC Davis and Information and Educational Technology (IET) strive to communicate these changes in a timely manner to help minimize impact and set you up for success.